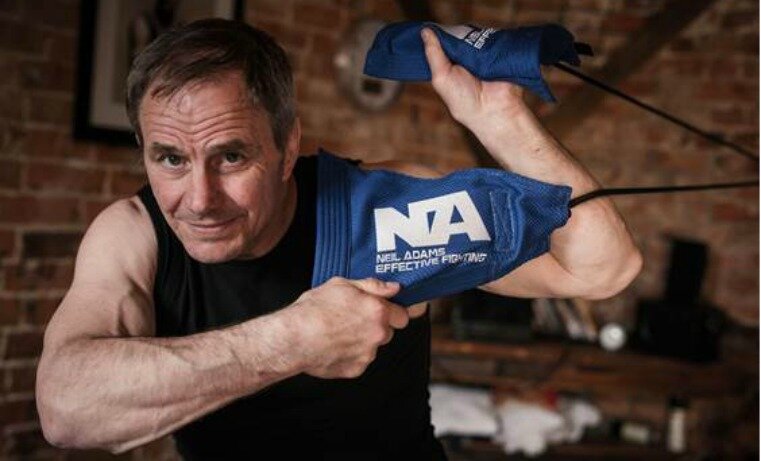 "It took me a long time to realise an Olympic silver medal was a great achievement…"
In the 1980s, Neil Adams MBE was an international judo champion, among the best in the world and a household name. To mark 50 years in the sport, he reflects on his life and career in a documentary aired exclusively on Front Runner this month.
Adams' achievements are impressive. An international judo champion, he was the first British male to win the World Championship, secured two Olympic silver medals and seven European Championship titles.
He represented Great Britain at the Olympic games in Moscow and Los Angeles alongside fellow team members Duncan Goodhew, Sharron Davies and Sebastian Coe.
It could be argued that Adams' success contributed to the increased popularity of judo, projecting it into a sport that's still enjoyed today by youngsters and adults across the country.
Despite all of this, Adams reveals that missing out on the Olympic gold medals affected him for years afterwards.
He says: "I was on the telephone after the medal ceremony in Moscow and was just mortified that it wasn't gold – and that I wasn't an Olympic champion.
"After the second [Olympic silver], I remember phoning home and I felt a failure; I felt I'd let someone down.
"My family said: 'Of course you haven't let anybody down, it's just one of those things'."
But it shattered Adams, and he had to come to terms with what happened. It took time, and for many years the awards were stored in the loft of his Warwickshire home – tucked well away from public view.
"It took me a long time to realise an Olympic silver medal was a great achievement," he added.
As well as Adams' sporting career, he also speaks candidly about his personal life: his money struggles, meeting his beloved wife Niki and a drinking problem that got out of hand.
He also opens up about the sudden and devastating death of his brother Chris Adams, who was a professional wrestling star.
Even today, judo still plays an important role in Adams' life. He is still a competitor, an international coach, mentor for athletes and now a broadcaster and sports commentator.
Stuart Williams, the documentary's presenter, said: "Neil Adams was very frank throughout the interviews and there was no area that he wasn't willing to go into. It was a real privilege to be part of this."
Neil Adams documentary will be shown on Front Runner on 30th June at 6pm.