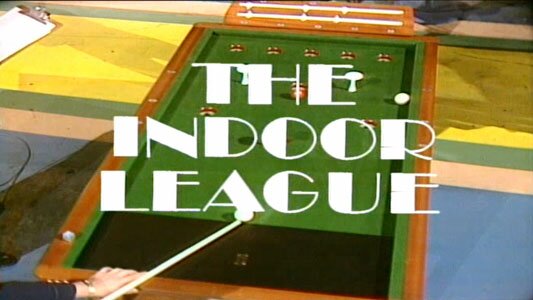 1970s pub game show The Indoor League set to return to television screens
The Indoor League – the 1970s TV series where players competed in traditional pub games – is making a comeback to television screens this Boxing Day.
Presented by the legendary cricketer Fred Trueman, the show follows games of table skittles, shove ha'penny, table football, bar billiards and Yorkshire darts.
The first series will be broadcast this Monday (December 26) to 19 million homes through free-to-air sports channel Front Runner.
The show will be available on SKY ch468, Freesat ch250, Freeview ch91, Talk Talk/ BT ch91 between 11.30am-2pm and again between 5pm-7pm.
Ryan Scarratt, from Front Runner said: "The Indoor League features traditional pub games that have been played in hostelries all over Britain for many centuries. Many enjoyed watching this show together in the 1970s and we're delighted to be bringing it back to television screens this festive season.
"It offers 1970s nostalgia that everyone can reminisce about: from the late Fred Trueman presenting the show with a beer in his hand to watching players compete in pub games that were popular years ago. The Indoor League really is a blast from the past."
John Fairley, who was Executive Producer on the series, said: "I remember how amazed we all were at the skills our players produced. You really had to be very expert to get into any of the final rounds.
"The best people ranged from a school headmaster to the Ukranian landlady of a Yorkshire pub. They often looked as though they had put in a lifetime of practice!"
The Indoor League was a pub games competition series that was produced by Yorkshire Television and aired from 1972 to 1977. It featured many indoor games, the majority of which were pub games, and the winners received a prize of £100.
Note to editors
Image 1. Cricket legend Fred Trueman presents The Indoor League, which will be aired on Front Runner throughout this Boxing Day.
Image 2. Opening shot of The Indoor League, the first series of which is being broadcast over the festive season on Boxing Day.
Screenshots and GIFs of the show are available upon request.
About Front Runner
Front Runner is the first and only free-to-air dedicated sports channel in the UK and leads the way in showcasing the best in action sports from across the globe. It offers action, lifestyle and documentaries from the worlds of skateboarding, motocross, snowboarding, surfing, mountain biking and now motorsports. Along with adrenaline-fuelled action, there's also boxing, professional fighting, poker, comedy and chat. Updates are available through the Front Runner's Facebook page and Twitter feed.