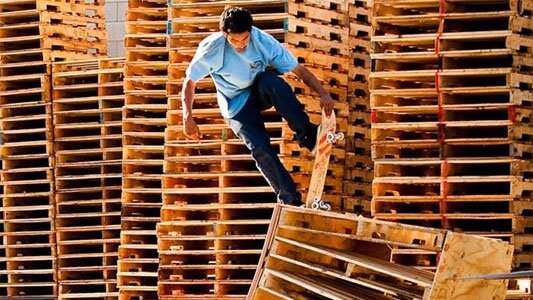 Front Runner brings skateboarding to free-to-air TV
All-out skateboarding action has hit free-to-air UK TV screens with the launch of new action sports channel Front Runner.
Cult shows including Built to Shred and American Misfits, featuring spectacular stunts and freestyling, will be given UK exclusives on Wednesday nights on Freeview channel 91.
Built to Shred host Jeff King teams up with world famous skateboarders including Tony Hawk and Ryan Sheckler to develop the most elaborate and challenging riding environments possible, while American Misfits features hilarious stunts and pranks by some of the world's best boarders.
The schedules also include news and chat from the Captain & Casey Show, with programmes starting at 10pm.
Ryan Scarratt, of Front Runner, said: "We're really excited to be bringing these shows to UK TV for the first time. We know there's a huge audience out there in the skating world, and we're they're going to love watching what these guys get up to."
As well as skateboarding, Front Runner will feature snowboarding, surfing, motocross, BMX, boxing and MMA fighting, with live sports coming soon.
Note
Follow us on Facebook, Twitter and Instagram.
For more information visit the Front Runner website.