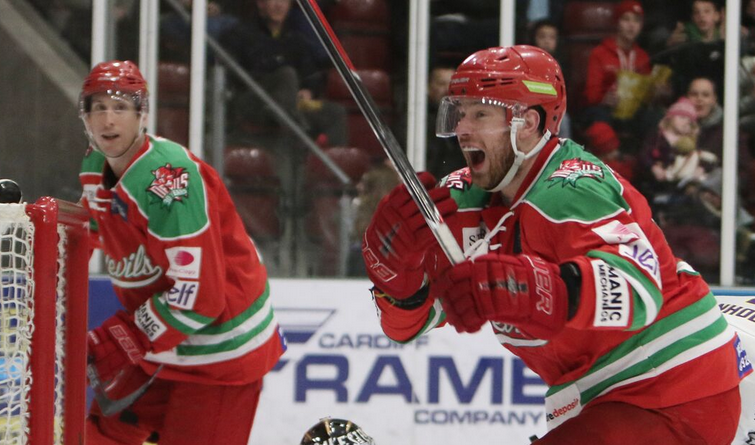 EIHL Fan League table – matchday two results from Front Runner TV
After two matchdays of EIHL Fan League, the results were as follows:
Coventry Blaze 54% v Edinburgh Capitals 46%
Nottingham Panthers 53% v Fife Flyers 47%
Belfast Giants 43% v Manchester Storm 57%
Braehead Clan 57% v Sheffield Steelers 43%
Dundee Stars 46% v Cardiff Devils 53%
With all teams either winning or at least getting 40% of the vote, again no team scored zero points this week. Check out how the scoring works here.
Manchester Storm overtake Coventry Blaze top the league, taking 115% of their total polls' votes.
What will next week bring? Two of the favourites before the EIHL Fan League season – Steelers and Panthers – will battle it out, and with Storm and Blaze so close at the top simply winning a poll is not enough – every % polled counts. Join in the fun from 4pm on Twitter on Thursdays ahead of the FACING OFF highlights programme being shown on Front Runner.
The league table stands as follows after two matchdays: