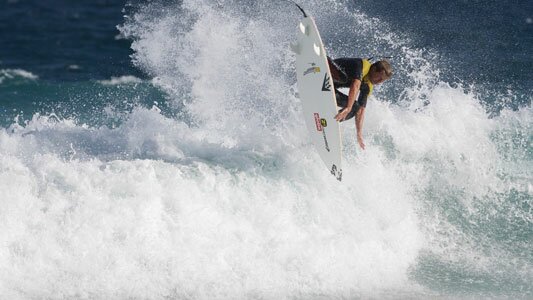 Front Runner brings watersports to free-to-air TV
Top class watersports action has hit free-to-air UK TV screens with the launch of new action sports channel Front Runner.
Cult shows including On Surfari and Drive Thru, featuring incredible surf action and adventures, will be given UK exclusives on Tuesday nights on Freeview channel 91.
Surf adventurers Shannon and Shayne McIntyre travel the world in On Surfari in search of alluring waves and dive head-first into the culture, history, food, people, and pressing issues of the places they explore, while Drive Thru sees top surfers travelling some of the world's most beautiful and rugged coastlines.
The Tuesday schedule also includes the first dedicated wakeboarding show, Pull, and action from a diverse range of watersports in the Nautical Channel Show.
Ryan Scarratt, of Front Runner, said: "We're really excited to be bringing these shows to UK TV for the first time. We know there's a huge audience out there in the surfing world, and we're sure they're going to love watching what these guys get up to."
As well as watersports, Front Runner will feature skateboarding, snowboarding, motocross, BMX, boxing and MMA fighting, with live sports coming soon.
Note
Follow us on Facebook, Twitter and Instagram.
For more information visit the Front Runner website.