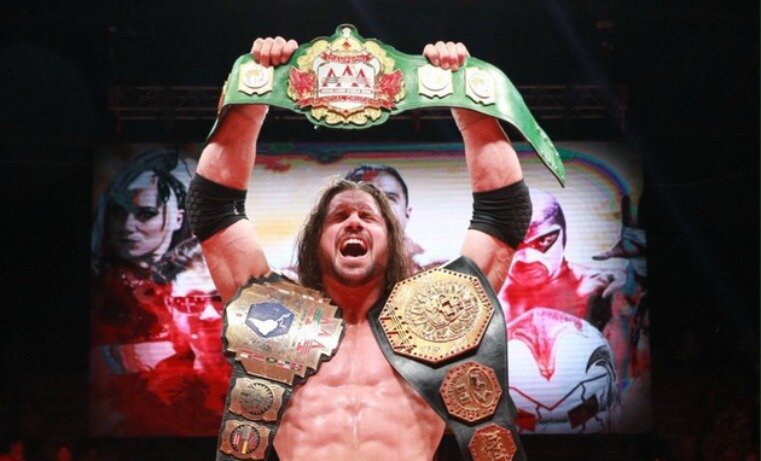 Here's June's highlights on Front Runner
We have more new shows, live sports coverage and powerful documentaries ready for you this month. And here's a taster of what we'll be showing.
Lucha Libre AAA Worldwide, Mexico's biggest wrestling promotion, is lined up to make its UK television debut this June on Front Runner. We can't wait to see some of the world's greatest luchador wrestlers in action.
For motorsport fans, there's more British GT Championship and MINI Challenge racing, this time from Silverstone GP. We also have highlights from last month's brilliant Knockhill Ferrari Festival in Scotland.
As always, there'll be new episodes of Bike World, Gillette World Sport, Mobil 1 The Grid and much, much more to enjoy now summer has officially arrived.
British GT Championship and MINI Challenge.
Live from Silverstone GP track on Sunday 11th June.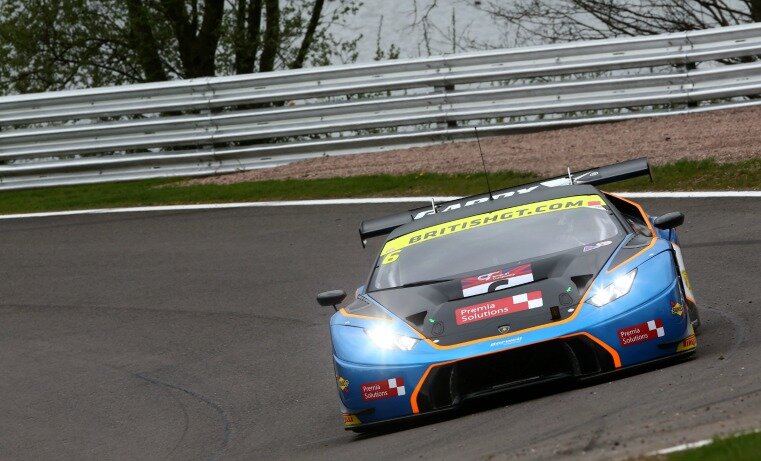 Doesn't time fly? We're practically mid-way through the motorsport season already.
Front Runner is broadcasting the British GT Championship and MINI Challenge live this year – and this next round takes us to Silverstone, the UK's most famous track.
Highlights from Knockhill Ferrari Festival.
Monday 5th June at 5pm. Repeated Wednesday 7th and 14th June at 1pm and Monday 12th June at 5pm.

Last month, the Ferrari Owners Club GB celebrated their 50th anniversary in fine style with a parade across Scotland's Forth Road Bridge.
It was a spectacular sight, as these iconic supercars made their way north from Edinburgh to a track day at Knockhill Racing Circuit.
Neil Adams documentary.
Monday 5th June at 8.30pm. Repeated Wednesday 7th June at 6pm.

Neil Adams MBE marks 50 years in judo and shares his life story in this compelling and moving documentary. He opens up about his battles with alcohol, his Olympic heartache and the death of his brother.
AAA Wrestling. UK EXCLUSIVE.
Starting Wednesday 14th June at 9pm.

Lucha Libre AAA Worldwide is Mexico's biggest wrestling promotion – and is exclusively being shown in the UK on Front Runner.
The talented international competitors are known for wearing masks when competing and showcase the best in the 'lucha libre' style of wrestling.
If you're a fan, this is something that's definitely not to be missed. And a chance to see some of the world's greatest luchador wrestlers in action including La Parka, El Texano Jr. and Super Fly.
LIVE greyhound racing. Front Runner 2.
Monday to Saturday between 7pm and 11pm.
Sundays between 6pm and 9.30pm.

We have greyhound action live every night on Front Runner 2. Enjoy the excitement of the racing as it happens from tracks across the country.
UCMMA.
Saturdays at 11pm. Repeated Fridays at 11pm.

Every weekend, we show fantastic UCMMA sports action on Front Runner and there's a chance to see professional fighters in action.
These athletes have trained for years to build up the strength and endurance for the events – and fans can watch them in action on the UK's only free sports channel.
World Poker Tour.
Sunday evenings 6pm-8pm and 10pm-midnight. Episodes also broadcast regularly throughout the week.

World Poker Tour is one of Front Runner's most popular shows.
Follow the action from high-stake poker tournaments. Feel the tension around the table as these stars get to play with hundreds of thousands of dollars at stake.
Poker Night in America.
Mondays and Wednesdays at 10pm. Sundays 10am-noon.

Poker Night in America continues throughout June.
As well as following the games, we also get to know some of America's best players sat at the poker table. And there's some characters in this crowd!
The Indoor League.
Wednesdays and Thursdays at 5.30pm. Sundays between 1.30pm and 3pm.

The 1970s series has brought back so many happy memories of playing table skittles, shove ha'penny, bar billiards and Yorkshire darts at the village local.
So cricket legend Fred Trueman – with his pipe in one hand and a pint in t'other – is staying on Front Runner with more shows throughout May.
Gillette World Sport 2017.
Thursdays at 9.30pm.

If you enjoy niche sports, then there's no better programme for you than Gillette World Sport.
This feature-driven show delves into the idiosyncrasies of your favourite sports, taking a look at the techniques used by athletes, how they train, technology, the cutting edge science and much more.
Mobil 1 The Grid.
Friday 2nd June at 6.30pm and Friday 16th June at 6.30pm.

This is the show to get your motorsport round-up. This motoring magazine show offers behind the scenes access to race days, team news and insights into the technology used on your favourite cars from the world of motorsport.
Bike World.
New episodes on Friday 9th June and Friday 23rd June at 6.30pm.

Europe's most popular motorbike entertainment show is airing on Front Runner for all you two-wheeled fanatics. Join the team as they take you on a magical journey throughout Europe, bringing you exclusive stories ahead of anyone else.
Follow listings for more information. Front Runner is available on Freeview ch91, FreeSat ch250, Talk Talk/BT ch91 and Sky ch469.