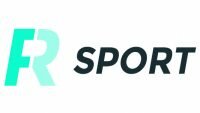 Front Runner launches UK's only free-to-air sports TV channel
Top class action sports have hit free-to-air TV screens with the launch of sports channel Front Runner.
Shows featuring skateboarding, snowboarding, watersports, motocross, BMX as well as MMA fighting will be given UK exclusives on Freeview channel 91. Live sports are coming soon.
There's also action from the final tables of premiere high-stakes poker tournaments around the world.http://frontrunner.tv/2016/10/10/front-runner-launches/?preview=true
Shows being screened include:-
A fast-paced and wild TV show that will amuse and entertain those who live in the world of freestyle motocross. The show focuses on the fast speeds, wild tricks and stunts by the best riders.
Built to Shred. (Wednesdays, 10pm)
Built to Shred host Jeff King teams up with world famous skateboarders including Tony Hawk and Ryan Sheckler to develop the most elaborate and challenging riding environments possible.
Adventures of Danny and the Dingo. (Thursdays, 10.30pm)
Danny Kass and The Dingo appear in back-to-back episodes each Sunday from 10am. They take a three-month tour looking for fresh snowboarding talent in an often hilarious riot of action and humour.
Thrillbillies. (Thursdays, 11pm)
Inspired by Travis Pastrana's popular DVD of the same name, "Thrillbillies" expands into a full blown series featuring a bathtub brew of dimwitted dares and half-baked stunts.
Ryan Scarratt, of Front Runner, said: "We're really excited to be bringing these shows to UK TV for the first time. We know there's a huge audience out there in the action sports world, and we're they're going to love watching what these guys get up to."
Note
Follow us on Facebook, Twitter and Instagram.
For more information see Front Runner's website.