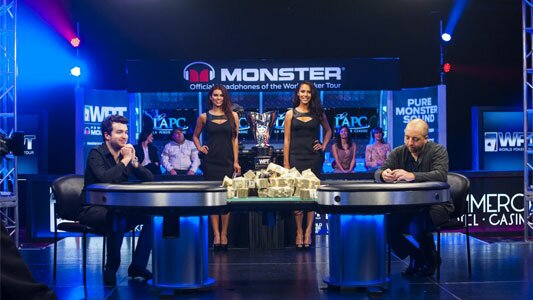 Front Runner brings world poker to free-to-air TV
World Poker Tour action has hit free-to-air UK TV screens with the launch of new action sports channel Front Runner.
Action from the final tables of premiere high-stakes poker tournaments around the world will be shown throughout the week on Freeview channel 91.
The latest series of World Poker Tour will be free-to-air from midnight Monday to Saturday, with a marathon session from midday to 6pm every Sunday.
The Tour played a huge role in igniting the global poker boom, turning players into global stars watched in more than 150 countries and territories worldwide.
Ryan Scarratt, of Front Runner, said: "We're really excited to be bringing World Poker Tour to free-to-air UK TV. We know there's a huge audience out there in the poker world, and we sure they'll enjoy watching some of the best in the business."
As well as poker, Front Runner will feature skateboarding, snowboarding, watersports, motocross, BMX, boxing and MMA fighting, with live sports coming soon.
Note
Follow us on Facebook, Twitter and Instagram.
For more information visit the Front Runner website.