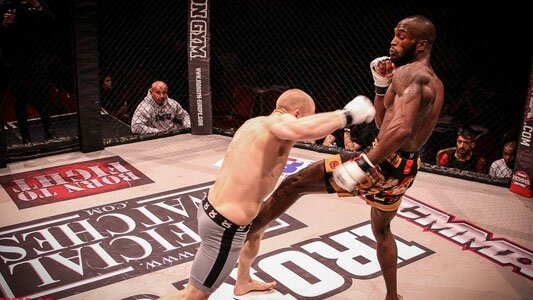 Front Runner brings mixed martial arts to free-to-air TV
Mixed martial arts (MMA) has arrived on free-to-air UK TV screens with the launch of new action sports channel Front Runner.
Adrenaline-fuelled shows including Born to Fight and Ultimate Challenge MMA cage fighting will be given UK exclusives on Freeview channel 91.
Born to Fight follows novice fighters as they're thrown into mixed martial arts, the most extreme fighting art in the world. Meet 16 competitors who battle it out to become champion every Friday at 9pm.
Ultimate Challenge MMA features cage fighting in London with the likes of CJ, Dave O'Donnell and Alex Reid – and is aired on Saturdays at 10pm and Sundays at 9pm.
Ryan Scarratt, of Front Runner, said: "We're really excited to be bringing these shows to UK TV for the first time. We know there's a huge audience out there in the world of mixed martial arts, and we're sure they're going to love watching what these guys get up to."
As well as MMA fighting, Front Runner will feature skateboarding, surfing, motocross, BMX, boxing and snowboarding with live sports coming soon.
Note
Follow us on Facebook, Twitter and Instagram.
For more information visit the Front Runner website.