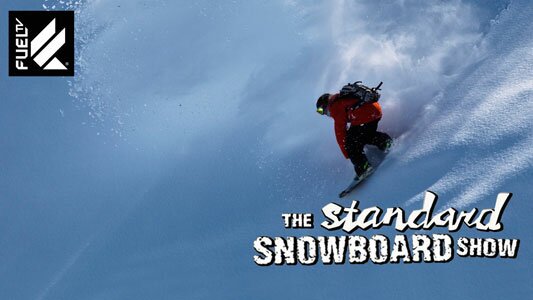 Front Runner brings snowboarding to free-to-air TV
All-out snowboarding action has hit free-to-air UK TV screens with the launch of new action sports channel Front Runner.
Cult shows including the Standard Snowboard Show and the Adventures of Danny and the Dingo, featuring stunning stunts and alpine adventures, will be given UK exclusives on Thursday nights on Freeview channel 91.
The Standard Snowboard Show takes the viewer deep into the world of freestyle and mountain snowboarding, featuring gorgeous alpine slopes, street settings and amazingly talented riders, as well as an ongoing exploration of the daring lifestyle that is a huge part of snowboarding culture.
Danny Kass and The Dingo, who also appear in back-to-back episodes each Sunday from 10am, take viewers on a three-month tour looking for fresh snowboarding talent in an often hilarious riot of action and humour.
The Thursday schedule also includes Firsthand, which features the hottest pro snowboarders, as well as skateboarders and surfers, and crazy stunt show Thrillbillies, all kicking off at 10pm.
Ryan Scarratt, of Front Runner, said: "We're really excited to be bringing these shows to UK TV for the first time. We know there's a huge audience out there in the snowboarding world, and we're sure they're going to love watching what these guys get up to."
As well as snowboarding, Front Runner will feature skateboarding, surfing, motocross, BMX, boxing and MMA fighting, with live sports coming soon.
Note
Follow us on Facebook, Twitter and Instagram.
For more information visit the Front Runner website.