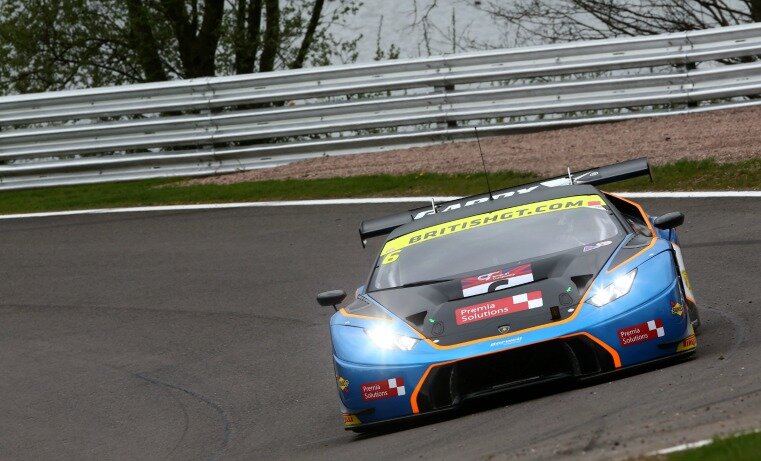 More LIVE sport on Front Runner this May
This Sunday, LIVE on Front Runner, we have the next rounds of the British GT Championship and MINI Challenge – and here's what we have lined up for you afterwards.
New for May, we will be showing live greyhound racing across all platforms every Tuesday evening from 7pm.
As well as the live events, we have brand new episodes in our poker shows, professional fighting, motorsport and alternative sports.
And there's also more of The Indoor League, presented by the late cricket legend Fred Trueman.
So here's the full round up…. Enjoy!
LIVE greyhound racing.
Tuesdays between 7pm and 11pm.

From now on, watch live greyhound action for FREE across all our platforms every Tuesday evening. Follow all the action as it happens from the tracks at multiple locations across the country.
LIVE British GT Championship and MINI Challenge from Snetterton in Norfolk.
Sunday May 28th all day.

For the first time ever, the British GT Championship and MINI Challenge season is being broadcast LIVE from the track.
We would've already been to Oulton Park and Rockingham ISSC tracks. This round, the teams will be at Snetterton circuit in Norfolk, and once again all the action will be available throughout the day on Front Runner.
Chessboxing: UKIP vs Lib Dem.
The Brexit Belt featuring UKIP MEP Jonathan Arnott vs Lib Dem activist Toby White.
Bank Holiday Monday (May 1st) at 7pm. (Repeated Wednesday May 10th).

Chessboxing is a hybrid fighting sport combining two traditional British sports, boxing and chess, as competitors take rounds of chess mixed with rounds of boxing until a winner is declared either via knockout or checkmate.
This wild sporting mash-up on Bank Holiday Monday includes the bout between UKIP MEP Jonathan Arnott and Lib Dem activist Toby White. There's also an enthralling England vs Finland undercard with former IBF world champ Terry Marsh.
World Poker Tour.
Bank Holiday Monday, Wednesdays and Fridays at 2pm and Mondays, Wednesdays and Thursdays at 7.30pm.

One of Front Runner's most popular shows, World Poker Tour follows the action from the tables of premiere high-stake poker tournaments.
These stars know how to keep calm under intense pressure, even when there's hundreds of thousands of dollars at stake. And you certainly feel the tension around the table.
Poker Night in America.
Wednesdays, Thursdays and Fridays at 9.30pm.

Poker Night in America made its UK debut on Front Runner last year – and straight away became a firm favourite.
As well as following the action, we also get to know the players around the poker table. And there are certainly some characters in this crowd!
More professional fighting.
Fights from the Vault. Saturdays at 11pm. (Repeated Mondays at 9pm).
Behind the Fighter. Sundays at 9.30pm. (Repeated Mondays at 8.30pm).

Every weekend, we show fantastic combat sports action on Front Runner and there's a chance to see professional fighters battle it out in 'Fights from the Vault'.
These athletes have trained for years to build up the strength and endurance for the events – and fans can watch them in action on the UK's only free sports channel.
If you missed out on the last series of Behind the Fighter, there's a chance to catch up every Sunday on episodes about Kane Mousah (Sunday May 7th), Panicos Yusuf (Sunday May 14th), Andy DeVent (Sunday May 21st) and Aaron Aby (Sunday May 28th).
The Indoor League. MORE EPISODES!
Mondays, Wednesdays, Thursdays at 5.30pm. (Repeated Sundays between 1pm and 2.30pm).

The 1970s series has brought back so many happy memories of playing table skittles, shove ha'penny, bar billiards and Yorkshire darts at the village local.
So cricket legend Fred Trueman – with his pipe in one hand and a pint in t'other – is staying on Front Runner with more shows throughout May.
Gillette World Sport 2017. SERIES CONTINUES!
New episode on Thursday May 4th and May 18 at 9.30pm on Freeview only.

If you enjoy niche sports, then there's no better programme for you than Gillette World Sport.
This feature-driven show delves into the idiosyncrasies of your favourite sports, taking a look at the techniques used by athletes, how they train, technology, the cutting edge science and much more.
Bike World. SERIES CONTINUES!
Friday May 12th and Friday May 26th at 6.30pm.

Europe's most popular motorbike entertainment show is airing on Front Runner for all you two-wheeled fanatics. Join the team as they take you on a magical journey throughout Europe, bringing you exclusive stories ahead of anyone else.
Mobil 1 the Grid. SERIES CONTINUES!
Friday May 5th at 5pm and Friday April 19th at 5pm.

This is the show to get your motorsport round-up. This motoring magazine show offers behind the scenes access to race days, team news and insights into the technology used on your favourite cars from the world of motorsport.
Follow listings for more information. Front Runner is available on Freeview ch91, FreeSat ch250, Talk Talk/BT ch91 and Sky ch468.