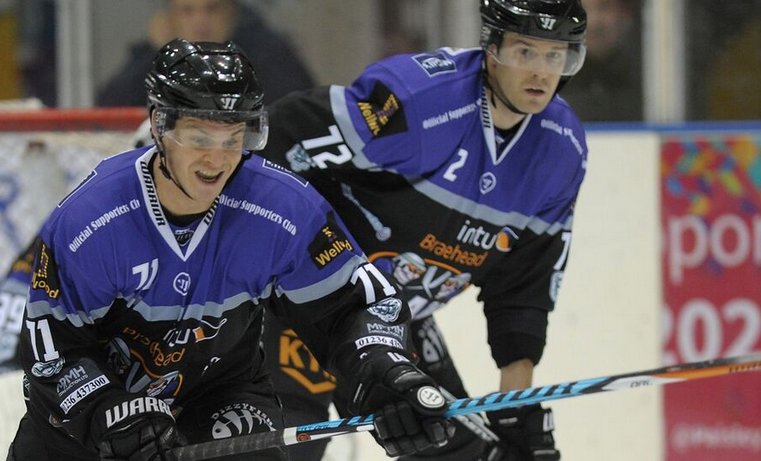 The #EIHLFanLeague concludes with an unbeatable winner
After nine matches in the #EIHLFanLeague, a league generated by Twitter polls pitching EIHL teams against one another, the final results are in!
A staggering 13,000+ votes were cast in total over the nine matchdays, and the most voted-for poll was the Nottingham Panthers v Braehead Clan match on 16th February with 574 votes cast, which was also one of the closest-fought polls. Winning by 51% to 49% (293 to 281), Braehead Clan were the victors that day – and indeed every day – winning the league overall with nine victories.
The scoring reflected that of the EIHL league, with two points for a win, 1 point for a small loss (to reflect an 'overtime loss' point in the real league), and 0 points for a loss where less than 40% of the votes were received in the poll.

Braehead Clan therefore scored 18 points from their nine victories, with Nottingham Panthers just one point behind. The match on 16th February between these two Fan League juggernauts proving to be the critical point of the league. It seems fitting, then, that so many votes were cast in that poll alone. A dozen votes going Panthers' way that day could have swung the entire Fan League overall championship to Nottingham's National Ice Centre, rather than to Braehead Arena in Glasgow.
One further point behind Panthers on 16 points are Manchester Storm, having only lost to the two teams above them, and even then the polls were close.
Where teams finished level on points, the total percents polled over each matchday were taken into account, and so separated Fife Flyers and Belfast Giants into 4th and 5th places – each with 12 points.
Below them in 6th and 7th were Dundee Stars and Cardiff Devils respectively, each grabbing 11 points.
Edinburgh Capitals snatched 8th from Coventry Blaze on the final day, leaving Blaze ahead of Sheffield Steelers.
With massive support across the country, each team amassed thousands of votes – but none more than Braehead Clan. Congratulations Clan, we're sure you're as proud of your fans as they are of you!